a industry leader in innovation, installation, and manufacturing
safety surfacing premiere destinations, workplaces, and play places
Outdoor and indoor water theme parks. Hotel pool decks. Municipality playground surfaces. Spray grounds. Sports Surfaces. Locker rooms. Private facilities. This list is just a sampling of safety surface projects we've had the privilege of being a part of. You might be familiar with some of them – Six Flags, Disney Cruise Lines, Great Wolf Lodge, YMCA. We even crossed the pond (the Atlantic that is) to work with Adidas on playgrounds in the London area honoring the 2012 Summer Olympics.
Let us bring our Safety Surfacing expertise to your project.
At AquaSeal, your success is paramount. We want your project to withstand the best, look the best, and perform the best. That's why our extensive offering and certified installation of eco-friendly green safety surfaces includes acclaimed surfacing such as Water Flecks System, Play Flecks, PolySoft, EPDM Playground Surfacing, and Life Floor.
---
flecks seamless safety surface
All Flecks® systems have been developed to withstand fading, Ultra Violet (U.V.) degradation and are chlorine resistant.
Revolutionizing safety surfaces throughout the world! Flecks Systems – The only true ThermoPlastic rubber surfacing.
All Flecks® systems have been developed to withstand fading, Ultra Violet (U.V.) degradation and are Chlorine resistant.
---
combitile® – an integrated safety surfacing system
CombiTile® is an excellent impact-absorbing system for playgrounds, water parks, and sports fields.
With a superior critical fall height of up to 9'9", CombiTile® is an excellent impact-absorbing system for playgrounds, water parks, and sports fields. The unique, interlocking design can serve an array of commercial applications including, fitness centers, aquatic facilities, martial arts studios, and hotel entryways. The possibilities are endless!
---
life floor aquatic safety surfacing
Life Floor® is a foam-rubber based material that is designed for aquatic environments with predominantly barefoot traffic.
Life Floor's industry-leading slip resistance and impact absorption creates an extremely safe and comfortable surface for people to walk and play on. The modular tiles allow for custom designs to meet the aesthetics of any facility. Additionally, Life Floor's patented RepelCell™ Technology makes the surface non-absorbent, antimicrobial, stain-proof, and chemical resistant. This specialized technology makes the tiles impervious to water, dirt, and debris allowing the tiles to be cleaned and maintained much easier than other aquatic surfacing.
---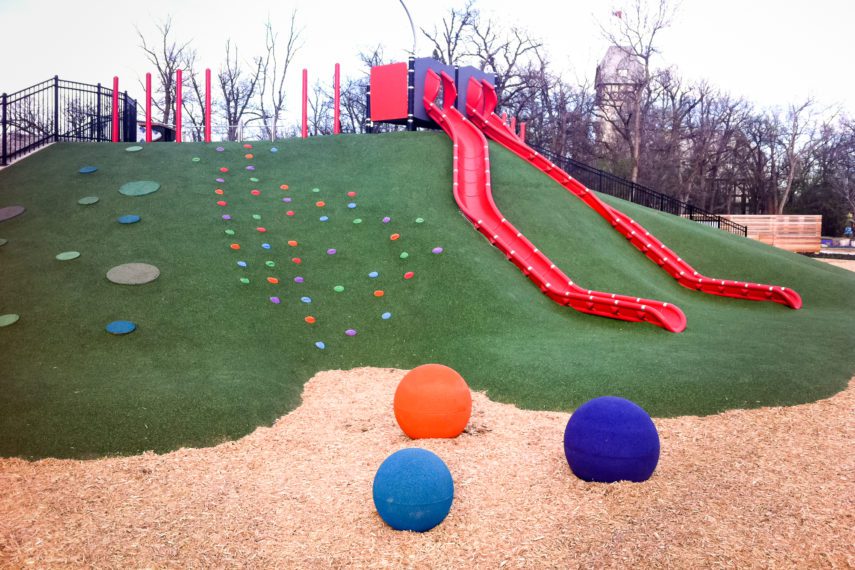 EPDM safety surfacing
AquaSeal is pleased to be a supplier and worldwide, a certified installer of EPDM Playground Surfacing.
EPDM Playground Surfacing is a continuous, joint-free, porous material made from rubber granules and polyurethane binders designed to minimize injuries due to a fall.
EPDM Playground Surfacing is also our most cost-effective, all-weather safety surface for nearly anywhere aesthetics, comfort, and slip resistance are desired. Water drains rapidly through its coarse base layer to prevent freezing in the winter; this makes it a great choice for outdoor athletic tracks, walking paths, and patios.
---
polysoft innovative safety surfacing
a polyolefin-based, light stable, flexible, and seamless surfacing for aquatic areas and playground safety.
Scientifically designed to prevent cracking, resist premature fading, and withstand exposure to UV radiation and chemicals, like chlorine, it maintains its beauty and efficacy to preserve your investment year after year.
Resilient, soft underfoot, and hygienic, PolySoft is the non-slip flooring solution for our installations in locker room showers, YMCAs, and rehabilitation facilities.
Safety is a top priority at our facility. The new and improved product that George Coon and his team recently applied to our pool deck, locker rooms, and shower floors not only looks like a quality product, but feels likes one too. Our floors have the vibrant appearance that we expected. I would recommend this product to any residential or commercial business.
safety surfacing for playgrounds, splash pads, and aquatic areas
You want superior Playground & Water Park safety surfacing.
Safety. Beauty. Durability. When you work with AquaSeal Resurfacing, LLC for your Playground & Water Park safety surfacing needs, you get all three and more! We are your source for the highest quality materials and certified expert installations of commercial and residential non-slip flooring and critical fall height rated safety surfaces for playgrounds, water parks, and more.
AquaSeal Resurfacing, LLC offers superior safety surfacing for water parks, splash pads, and aquatic areas. We have what engineers, landscape architects, and builders look for when building and designing premiere playground, water play & aquatic areas and amenities such as locker rooms and showers. Our water park, splash pad, and aquatic area safety-surfacing installations span worldwide in both new construction and existing construction environments.
professional & commercial grade equipment for industry installers
screed boxes, power pole trowels, mixers, and rollers save you time and money!
AquaSeal is an industry leader in the installation and manufacturing of professional equipment for the safety surfacing. Our professional experience has led us to the right tools that will save you time, resources, and give you amazing results. We are pleased to offer screed boxes, power pole trowels, mixers, and rollers. Contact us for more details and information.
---
AquaSeal is a proud member of OPRA (Ohio Parks and Recreation Association). Many of our products carry the honored accreditation of the World Waterpark Association, National Recreation and Park Association, National Playground Contractors Association, and the International Association of Amusement Parks and Attractions.